Frontlines.Health
Frontlines.Health Foundation was created by Klick Health to support frontline and allied healthcare workers during the
COVID-19

 pandemic.
Mission
The foundation's efforts are laser-focused on ensuring the health and safety of the people keeping us all safe and well.
The demand for protective equipment on the frontlines is greater than Klick can serve on our own. One hundred percent of donations to Frontlines.Health will go towards raw material and fabrication costs of intubation boxes and other critical PPE as Klick will continue to cover all project design, project management, and partner coordination costs.
We're proud to support a number of healthcare facilities, including:
---
Projects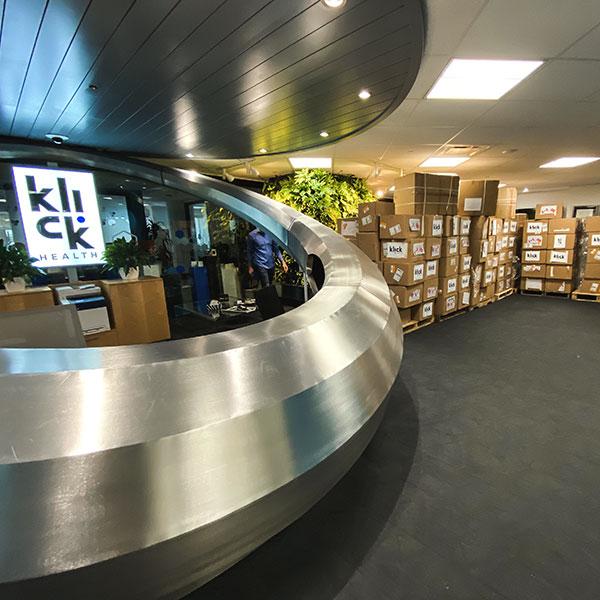 Providing PPE
Answering the call for coverage.
Connecting the dots in our network to respond to the urgent call for PPE from hospitals. Klick Health has donated over 400,000 respiratory face masks to the hospitals and healthcare systems across the Greater Toronto Area (GTA). This will significantly increase the number of new respiratory face masks being obtained for frontline healthcare professionals in Toronto.
We are calling on other companies to step up and help ensure their city's healthcare community and first responders are covered during this quickly escalating public health crisis.
Learn more about our donation to Toronto Hospitals.
Partners & Advisors:
Ontario Ministry of Health and Long-Term Care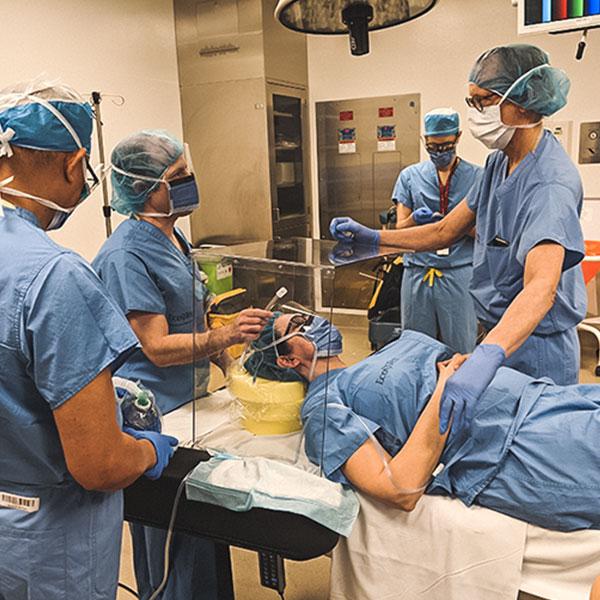 COVID-19

Intubation Box

Protecting healthcare practitioners.

A simple piece of protective equipment that could make a difference in the fight against the outbreak. The New England Journal of Medicine has just published a video showing the effect of the intubation box.

In partnership with Klick Health and Italic Press, rapid localization (adjusting dimensions to match North American hospital beds and body sizes), prototyping, and distribution to Toronto area hospitals began within days. It is our hope to provide protection to physicians intubating patients across the Greater Toronto Area and North Eastern United States.
Save a frontline worker's life with vital protective equipment.